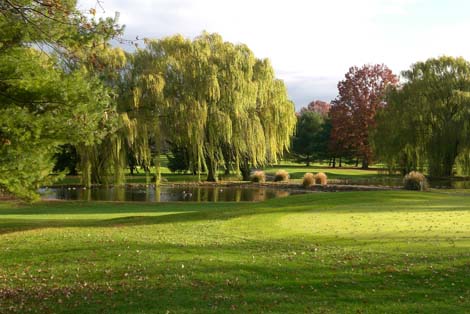 Four Seasons has been owned and operated by East Hempfield Township since November 1989. Our professional staff has over 20 years in the banquet and golf outing business.
We want you to enjoy your day here at our facility. Various locations are available outside at our facility to hold your wedding ceremony or simply start your party out by holding the social hour outside on our beautifully landscaped property.
Feel free to take as many pictures outside as you want — we have several ponds within walking distance of the first tee — the perfect spot for wedding pictures and class reunion photos!
Call us for your next event and let us help you plan a truly memorable moment!